'NY remains in my head: 1992-2012', is a twenty eight minutes film of homemade video footage from a NY trip that my parents did with another two couples in Summer of '92.
My parents got divorced eight years ago. Harmony in my family has been something quite unusal. What remained in my head from that film were two things: my parents being honestly happy. The flight on an helicopter over Manhattan.
In Winter 2011, I had the opportunity to go to NY so I could follow the traces of my seven year-old-memories, from when I first and last watched the film.
I include new voice and subtitles to the original footage; my mother's thoughts mixed with my own.
The concept for the installation - made together with the interior arquitect Terhi Tuomi-, consisted in building up a room inside the exhibition space. The room becomes the shelter and at the same time the link between private and collective memories.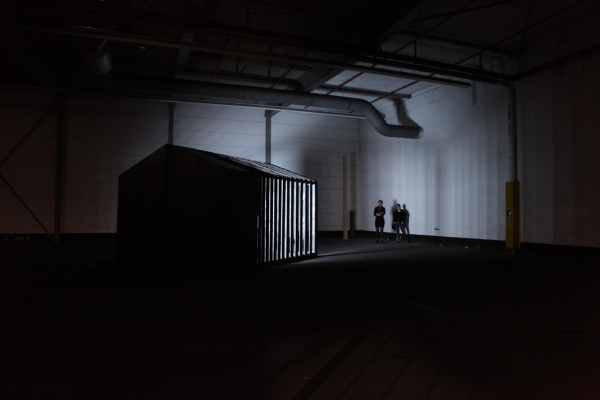 'NY remains in my head: 1992-2012', installation view, wooden hause from recycled materials, photo: Sylvie Weisshäupl: /// Offen Auf AEG, Nürnberg, 2012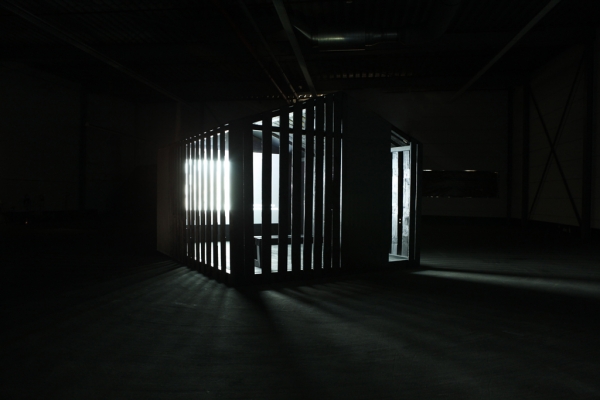 'NY remains in my head: 1992-2012', installation view, VHS converted to digital, 16:9, colour, stereo sound, 28:26 min, wooden hause from recycled materials, photo: Sylvie Weisshäupl: /// Offen Auf AEG, Nürnberg, 2012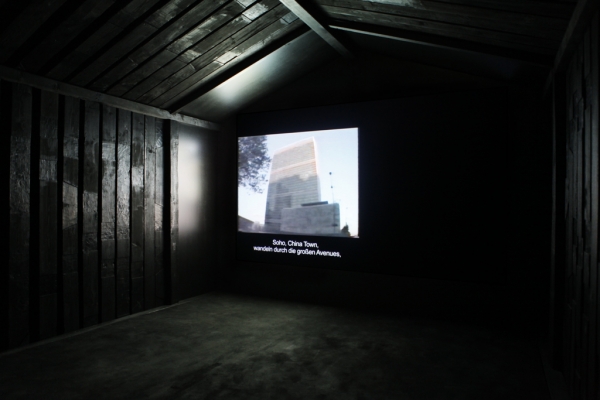 'NY remains in my head: 1992-2012', projection view, VHS converted to digital, 16:9, colour, stereo sound, 28:26 min, wooden hause from recycled materials, photo: Sylvie Weisshäupl: /// Offen Auf AEG, Nürnberg, 2012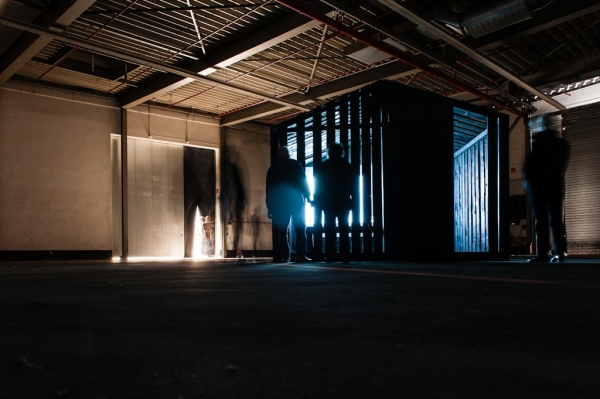 'NY remains in my head: 1992-2012', installation view, VHS converted to digital, 16:9, colour, stereo sound, 28:26 min, wooden hause from recycled materials, photo: Nils Petersen: /// Offen Auf AEG, Nürnberg, 2012